FAIL-SAFE YOUR DATA, FAIL-SAFE YOUR BUSINESS
No business is exempt from a devastating disaster. Whether your data is threatened by human error, natural disaster or a cyberattack, you need to have a contingency plan to ensure that your business continues to operate. Our data recovery solution ensures that your critical data is securely backed up and that your applications and software are up and running again as soon as possible.
Our solutions help our clients to adhere to the highest standards of corporate governance, legislative compliance and risk management associated with the retention, security, preservation and integrity of data and other digital assets. We help our clients meet their primary storage, backup, recovery, archiving and business continuity requirements through on-premise and cloud technologies.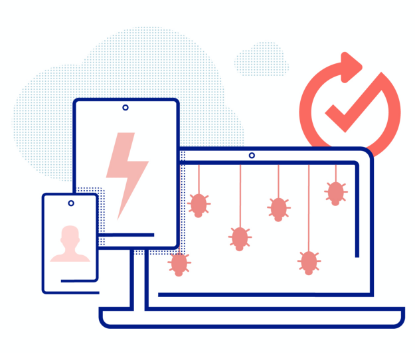 Our amplified deduplication solution is available on-premise, in the cloud or as a service. We offer the following products as part of our back-up solution:


Virtual and physical server backup

Off-premise second or third copy of data
Find out how our backup solutions can benefit your business. Add this solution to your enquiry basket, or contact us directly.